3 Most Important Lessons We've Learned in Our First 3 Years
In our first three years, we have channeled a learner's mindset in the support of over 25,000 members and hundreds of veterinary professionals.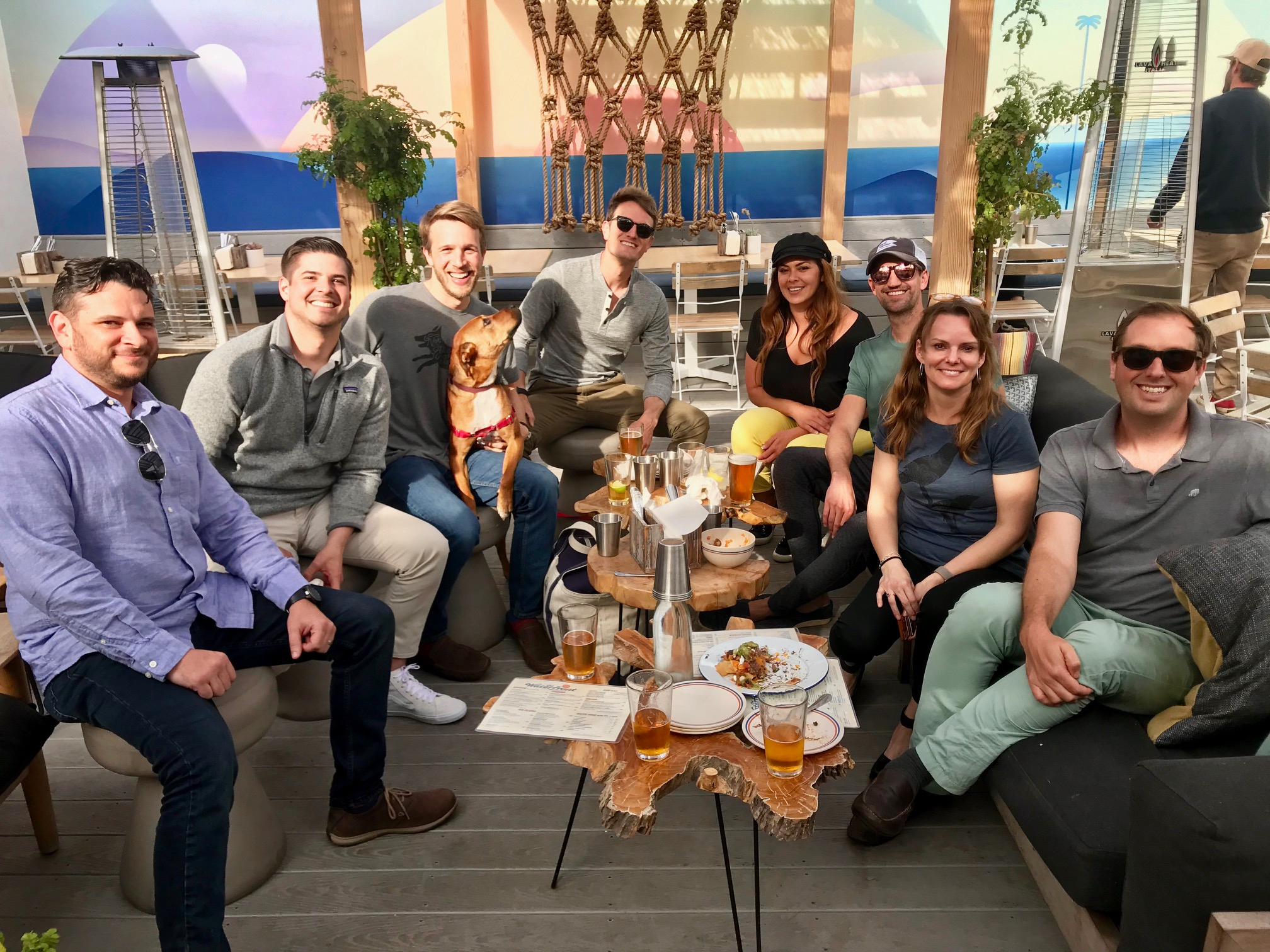 A Note From Our Founder and CEO Steven Eidelman
Modern Animal turned three this week.
Three years ago, we opened the doors to our first clinic in West Hollywood. At the time, the world was rapidly evolving around us due to COVID, and in the four weeks before our grand opening, we unexpectedly found ourselves racing to reassess the experience that we had spent years dreaming up and well over a year building and fine-tuning.
This was an immensely stressful circumstance to start a business in, but in hindsight, I have come to realize that it presented us with the pivotal opportunity to instill a mindset of learning and adaptability into Modern Animal's culture that ultimately changed the course of our business forever. Fast forward three years, and Modern Animal has channeled this learner's mindset into the support of over 25,000 happy members and hundreds of top-notch veterinarians, technicians, and support staff who bring our clinical and virtual experiences to life everyday.
Recognizing the importance of this learning culture to our company, I'd like to attempt the impossible task of distilling 36 months of learning into just a few key takeaways:
Only with a balanced business can we effectively bring our mission to life.
Find your superpowers, and don't be afraid to use them.
Seek hard feedback and own your mistakes.
Lesson One: Only with a balanced business can we effectively bring our mission to life.
Despite the years I have spent working alongside the veterinary profession, I still often find myself humbled by the complexity of all that needs to be accounted for in order to achieve excellence in this industry. Over the course of the last three years, I have learned that in order for our team to be able to effectively manage this complexity and make good on our purpose of delivering positive change for the profession, it's crucial that we provide clarity for everyone involved.
At Modern Animal, we have developed what we refer to as our "Four Commitments" to help us balance our priorities and remain focused on what truly moves the needle. Our "Four Commitments" are medical quality (how we deliver better outcomes for our patients), employee engagement (how we empower our team to be the most effective), member experience (how we make our client's lives easier), and profitable growth (how we enable ourselves to continue creating value). By explicitly defining our commitments and holding ourselves accountable to them, we prioritize more effectively to create clear focus for our team in support of all stakeholders, and ultimately, of our mission to better the lives of animals by building a place for all of us who love them.

Lesson Two: Find your superpowers, and don't be afraid to use them.
When getting started, it's tempting to try to solve all the problems, all at once. In an industry like veterinary medicine, which is ripe for innovation and transformation, this temptation can feel especially strong. If you succumb to this, you risk not being great at the things that truly set you apart. From my own experience, I've found that it's often most rewarding to focus on creating a flywheel effect that connects our differentiators and uses them to help guide us in the right direction as we grow.
Here at Modern Animal, we knew we had a unique advantage to leverage technology to improve the veterinary care experience unlike any other veterinary company that came before us. In fact, I'd be willing to bet that we're the first veterinary company ever where its first employee was a software engineer!
So, one of the key decisions we made early on was to build our core platform from scratch. Making the decision to leverage our superpower in this way has given us an unmatched freedom to make creative choices for the business that we may not have been able to otherwise. This has also allowed us to unlock a novel partnership between our technology and care teams. With the ability to customize tools to our workflows, we can actually incorporate feedback from those who use it everyday, leading to continuous improvement and growth for everyone. It's a real win-win.
Lesson Three: Seek hard feedback and own your mistakes.
Healthy feedback loops are the bedrock of the learning culture we aim to maintain here at Modern Animal. As a young company, we don't get every decision right (nor do we expect to), but actively seeking feedback on the decisions we make is instrumental in how we come to understand where things may have gone wrong and how we can fix things.
To foster an atmosphere of open communication and to encourage candid feedback, we've committed to several internal rituals like quarterly roundtables at each of our clinics, councils focused on our technology and our workflows, and regular engagement surveys, to gather input from our doctors, technicians, support team members, and operators. As CEO, I make it a priority to read every piece of feedback we receive and to engage in meaningful face-to-face conversations with our clinic teams to hear their concerns and address their questions head on.
While receiving feedback can feel hard, it's absolutely worth it. By creating a place where our team feels listened to, heard, and supported, we can stay ahead of the curve and better serve our community. At the end of the day, good companies are those that have the courage to make mistakes, own them, and use feedback to evolve their approach over time. We're committed to continuing to improve by listening to feedback and incorporating it into our decision-making process.
Closing Thoughts
Looking back on the past three years, I am filled with so much pride and gratitude for what our team has been able to accomplish. Despite the inevitable challenges we've faced along the way, we have remained steadfast in building a company that prioritizes learning, adaptability, and collaboration, and I believe that has made all the difference.
I'm deeply grateful for everyone who has supported us so far on this journey, and excited to see what the future holds for Modern Animal.
Much more to come,
Steven