Introducing Pay As You Go
A new membership plan aiming to make Modern Animal meet the needs of every type of pet owner.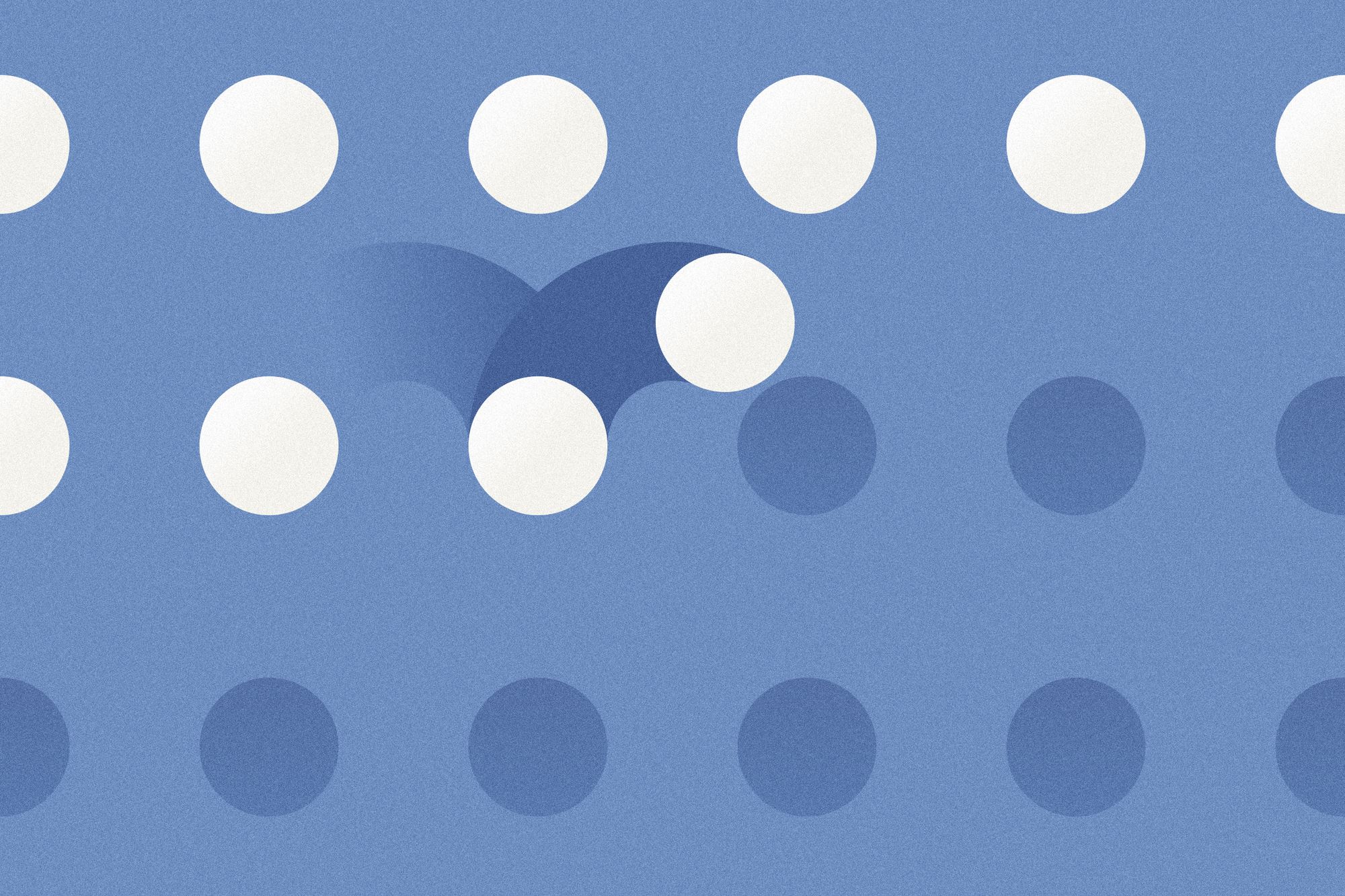 If you have followed our journey long enough, you'd probably know that membership has been central to our founding thesis on how we build a more meaningful and productive relationship between pet owners and their care providers. It unlocks access to everything that Modern Animal has to offer, both in-person and virtually.
Fast forward 3 years, and our membership-based approach has proven to be a game-changer. In my various conversations with our teams, members, and others, I've often heard enthusiastic feedback about the seamless, omni-channel experience we've built with exceptional medical quality at its core.
Although we'll always strive to meet the growing needs of our members, it has also become clear to us that Modern Animal's higher purpose shouldn't be limited to just making going to the vet a modern, joyful experience, but rather making that experience more readily available to all types of pet owners. That's why our team has been hard at work over the past year reshaping the future of Modern Animal membership.
As a culmination of that work, I am excited to introduce Pay As You Go, a new way to experience the best perks of Modern Animal without an upfront yearly fee. At $80 per exam, Pay As You Go offers the same quality of care with greater flexibility while staying true to the Modern Animal experience our members have come to know and love.
Here's a closer look at the ins and outs of our new membership plans. Worth noting, Pay As You Go is now available in the San Francisco Bay Area in a public beta test and will be rolled out to other regions over time.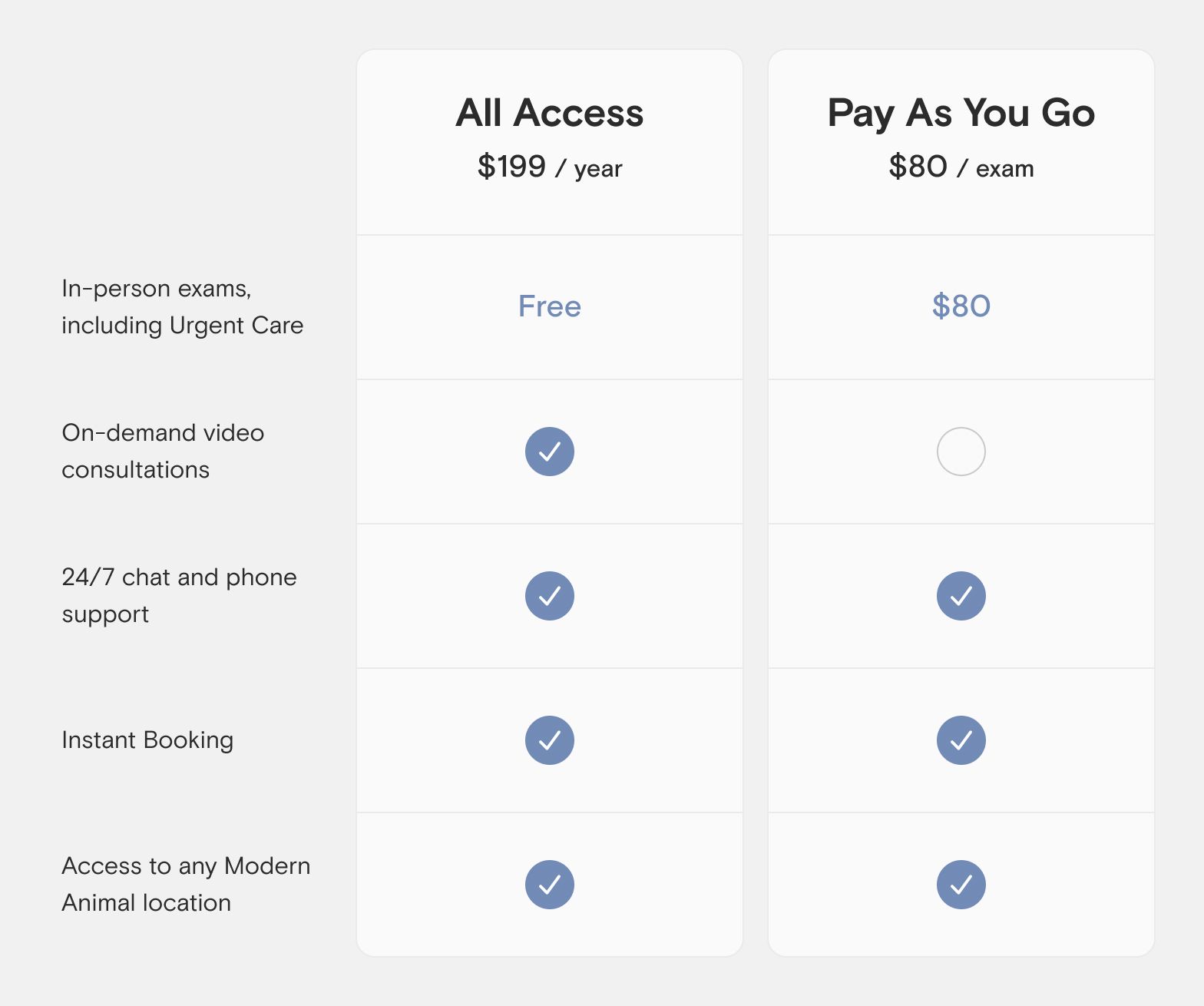 Modern Animal was founded with a clear focus to bring modern veterinary care to more pet owners, and we're just getting started. As we look ahead to all that's in store for our fast-growing community, we are confident that these membership options will help meet the needs of every type of pet owner, new or experienced, with an unparalleled level of peace of mind and convenience.
Last but not least, we are honored and grateful to have received the immense support and trust of our early members since day one. Over the next few months, we look forward to weaving in additional member benefits, opening new locations, and sharing more exciting news. Stay tuned!
With gratitude,
Steven