In Conversation with Dr. Lauren De Silva
Get to know the Lead Doctor of Modern Animal's upcoming Downtown LA clinic, opening doors later this year.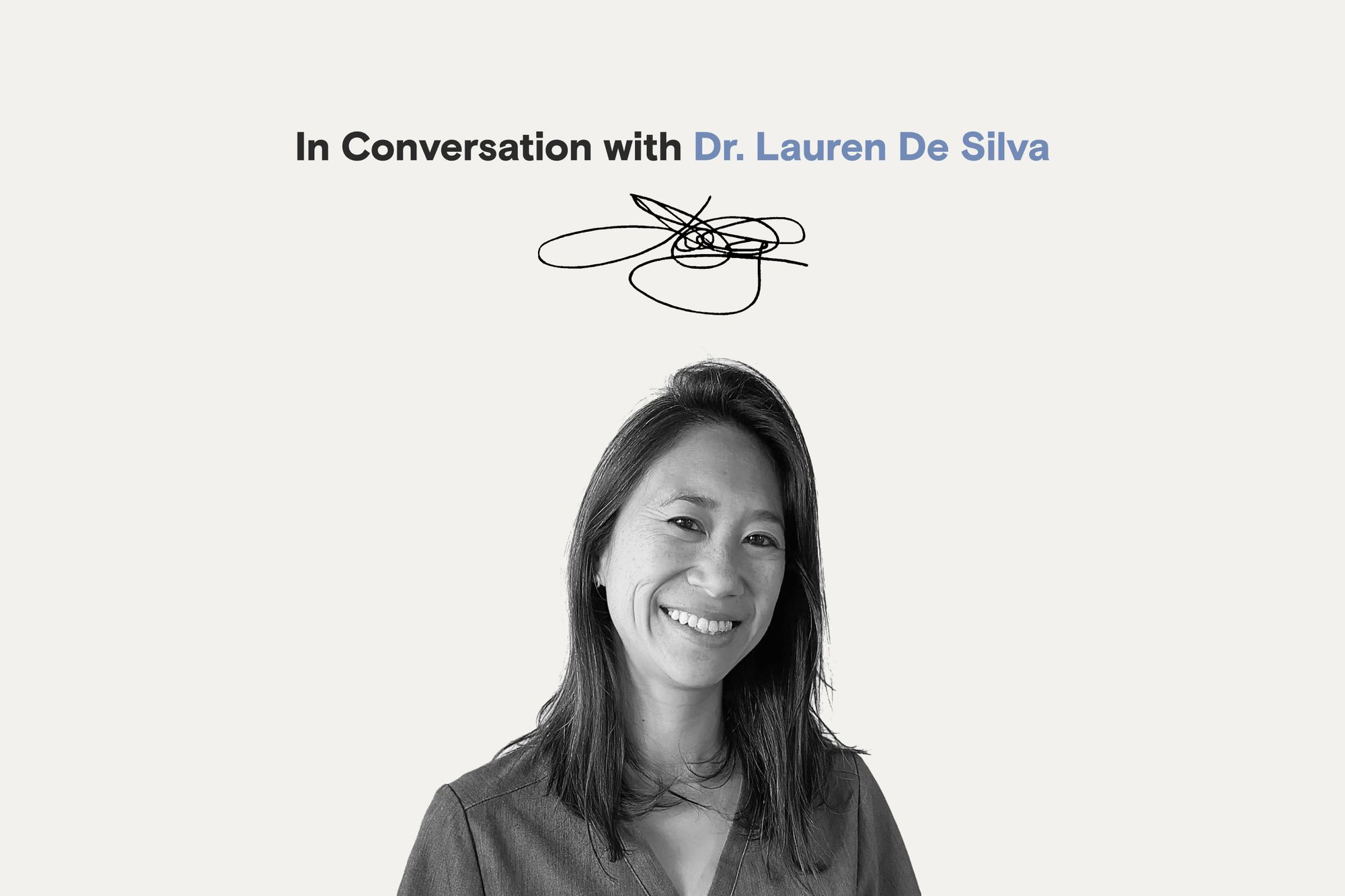 Having attended veterinary school at the University of Pennsylvania, Dr. Lauren De Silva is already in rare company as one of Modern Animal's only VMD's (or, Veterinariae Medicinae Doctoris: a unique designation conferred only to UPenn graduates). Later this year, she will join Modern Animal's Lead Doctor club with our long-awaited Downtown LA clinic.
While our team puts the finishing touches on the clinic, we caught up with Dr. De Silva to delve into her path as a veterinarian, explore how her time so far at Modern Animal has equipped her for future hurdles, and—perhaps most importantly—discuss LA's food scene!
Each veterinarian's journey to the profession is unique. What was yours like?
The idea of becoming a veterinarian became concrete to me as I flirted with professional life choices, as one does in college. I ended up working as a veterinary assistant for my family veterinarian the summer after my freshman year, and that's when I was seduced by veterinary medicine.

I loved the challenge of needing both left and right brain aptitudes to provide exceptional veterinary care—the analytics of managing a diabetic, the daily math involved in drug calculations, the artistic skills to be a great surgeon, the emotional deftness required to guide a member through a difficult euthanasia. It turns out that the veterinary profession is anything but boring, and I was correct in envisioning this as an intellectually and emotionally fulfilling career.

I stayed in Philadelphia for both undergraduate and veterinary school at the University of Pennsylvania (go Quakers!), where I sharpened my skills and honed my interests. My academic achievements were followed by a veterinary internship that brought me back home to Los Angeles, and I've been working in Los Angeles as a general practitioner for over a decade ever since.

Having practiced for over a decade, what drew you to Modern Animal?
I stumbled upon Modern Animal quite by accident, when there were only two clinics in existence. And as I went down that internet rabbit hole and read about Modern Animal's mission (to better the lives of animals by building a place that's better for all of us who love them), this goal really resonated with me. I realized that Modern Animal's core values (build for humans, stay curious, embrace challenges, strive for simplicity, and set our own bar) described my own professional values.

I wanted to be a part of a greater organization that cared about the sustainability of this profession, and where humans were the central focus. If we can improve the member and care team experience, we can create more joyful interactions (and healthy pets!).

You've been with Modern Animal for more than a year now. What has your experience  been like so far?
I've been fortunate enough to collaborate with so many individuals during my tenure here at Modern Animal—on the Care Team (shoutout to WeHo, Pasadena, and Culver City!), the Virtual Care Team, and the Office Team—and the thing that stands out the most is the people.
I am constantly impressed with the quality of the people we hire at Modern Animal. And it's not just the technical skills and years of experience, but it's the soft skills, the intangibles, and the heart and passion they bring to the job every day.

There isn't a particular single experience but rather a collection of experiences that stick with me. It's the feeling of pride hearing a member sing our praises for a job well done. It's the sense of accomplishment for tackling a difficult dental procedure. It's the excitement to mentor and pass on my surgical expertise with a colleague. It's the eagerness to learn a new skill myself! The collaborative nature of this model really gives me this warm sense of community and belonging that makes Modern Animal special.
What about the Downtown LA clinic are you looking forward to the most?
I'm looking forward to collaborating with a passionate team of caregivers to help the Modern Animals in my neighborhood and problem-solving in a multifaceted way. How can we leverage technology so we can work smarter and reduce stress and burnout? How can we perform exceptional medical care and provide a tailored member experience? How can we reimagine how we care for pets and take better care of humans? All of this will come to life in the DTLA clinic.
Oh, and my five minute walking commute is not too shabby either 😉

What's your favorite thing to do when you're taking time away from the clinic?
My husband and I have two young children, so our weekends are usually centered on kid-friendly activities, but these don't just include parks and playgrounds. We like to go swimming, hiking, biking, and of course socialize with friends and family. The weekly Grand Performance concerts in DTLA are a summer highlight—you can find my family dancing to cumbia, salsa, samba, jazz, and hip-hop during magic hour up on Bunker Hill!
An out-of-towner asks you "What's the best restaurant in Downtown LA?"—where do you point them to?
This is a hard question, since I have been a downtown denizen for a decade! So I'll artificially narrow it down to my favorite food places in striking distance to our new Modern Animal DTLA clinic.
My fancy foodie favorite is Shibumi. My go to fast casual South Park eateries include Pine and Crane, DTLA Ramen, Dune, and Uncle Pauli's. Best highbrow, lowbrow combo is drinks at the Ace Hotel rooftop at sunset, followed by carnitas tacos at the hotel-adjacent Tacos Mexico. And for late night dessert, let's go to Birdie's for their horchata donut!
---
The Downtown LA clinic opens later this year. If you are interested in learning more about joining Dr. De Silva and her founding team, visit careers.modernanimal.com