In Conversation with Dr. Julie Storm
Dr. Storm has taken on a new challenge as the Lead Doctor of Modern Animal's newest clinic, The Manhattan Beach Clinic.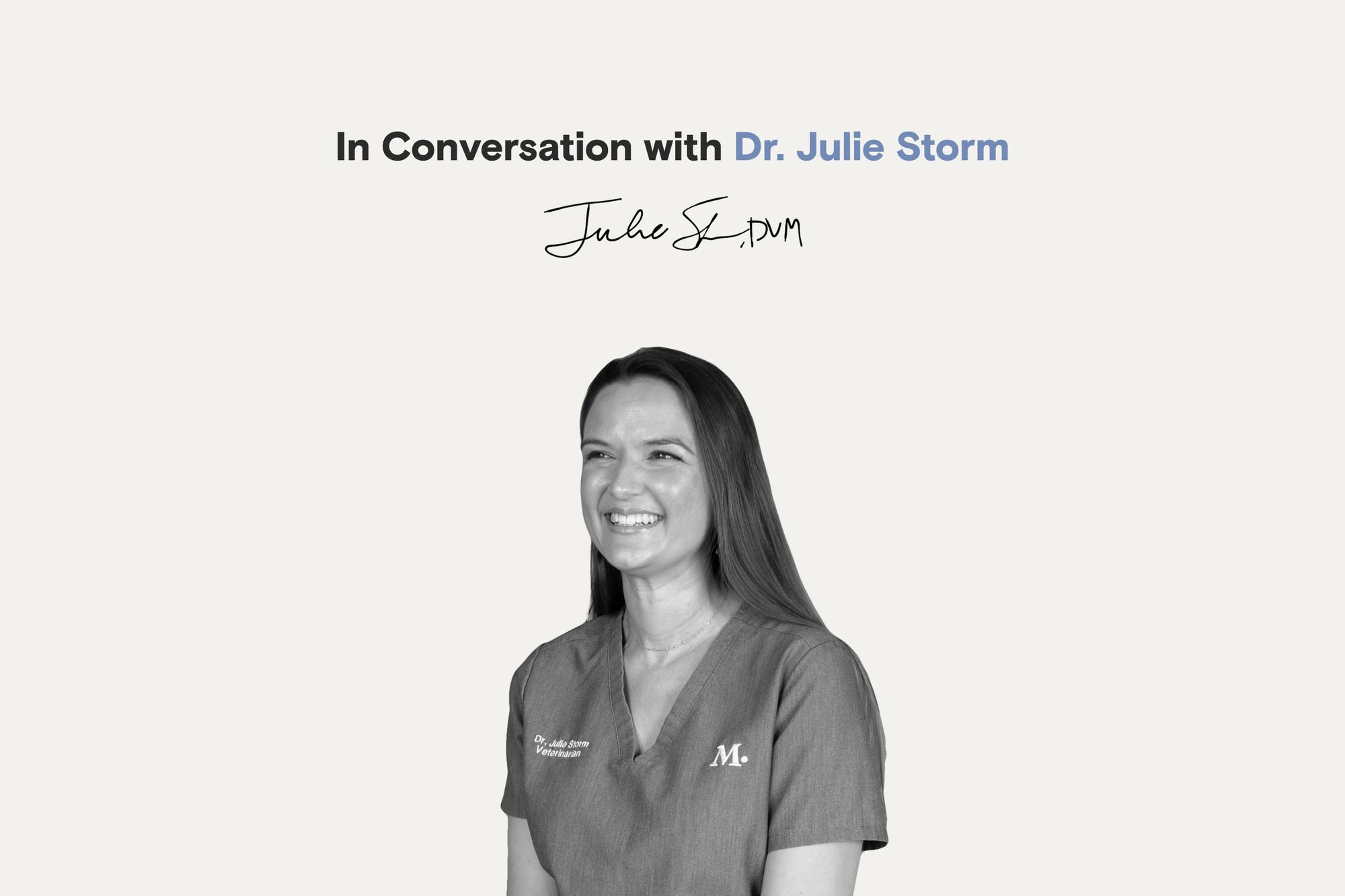 A Brief Introduction to Dr. Julie Storm
For the last three years, Dr. Julie Storm has been a name synonymous with Modern Animal's West Hollywood Clinic. As one of Modern Animal's founding team members, she has had an integral hand in defining the Modern Animal experience, and has led the team of The West Hollywood Clinic since day one in providing exceptional care to tens of thousands of pets in Los Angeles.
Now, Dr. Storm has taken on a new challenge as the Lead Doctor of Modern Animal's newest clinic, The Manhattan Beach Clinic. We had the opportunity to sit down with Dr. Storm and ask her about how she and her team plan to bring the same level of compassionate and personalized care to the Manhattan Beach community. Read on to learn more about Dr. Storm, her journey as a veterinarian, and her vision for the future of Modern Animal's Manhattan Beach clinic.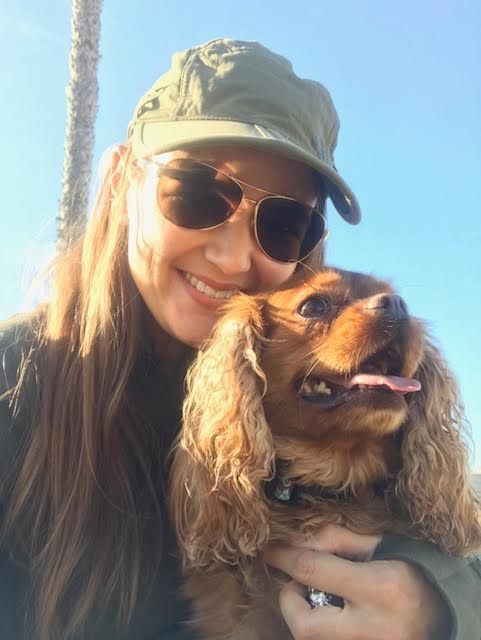 What inspired you to become a veterinarian, and how did you get started in this field?
I was always very drawn to the field of medicine. I grew up in Texas in a cat loving family and wanted to be a feline specialist. When I got my first dog, I knew I needed to include canines in my career! I started working as an assistant in a feline hospital in high school, then volunteered at a local shelter during college at Texas A&M University, where I helped the campus and local feral cat alliances' trap, neuter, and release programs.
During veterinary school at Cornell University, I volunteered in the wildlife clinic and developed my knowledge and skills for different species. I loved surprising my husband with all of the critters that would need to come home with me for overnight care. One time, I commandeered his home office for a fawn who needed round-the-clock treatments!
Since graduating veterinary school and completing an internship in small animal medicine and surgery, I have worked primarily in a general practice setting over the past 16 years. I have also worked at a humane society to help with the huge task of spaying and neutering pets to prevent further overpopulation. Three years ago, I joined Modern Animal's West Hollywood Clinic, and the rest is history!
After three years at The West Hollywood Clinic, why did you decide to move over to The Manhattan Beach clinic?
My family and I live in Hermosa Beach! I've absolutely loved my time helping to build Modern Animal starting with our West Hollywood clinic, but I'm so excited to be closer to home and helping the pets of the South Bay.
What makes Modern Animal special compared to other veterinary clinics in Manhattan Beach?
Our goal is a warmer, more friendly experience for humans and animals. Our lobby feels like sitting in your living room, complete with a mini-fridge stocked with beverages. Our team also uses low stress handling techniques and treats to make the visits more positive for our patients.
What's your favorite part of The Manhattan Beach Clinic?
My favorite part of the Manhattan Beach Clinic is the big window that looks from the lobby into the treatment area. While you can always accompany your pet into the treatment room, you can also watch from the lobby and see the care we put into their treatments, which is very different from most other hospitals I worked in previous to Modern Animal. Actually, now that I think about it… I can't decide between this window and our beautiful dental suite! 😉
Quick! Describe The Manhattan Beach Clinic's team in three words.
Eager! Passionate! Kind!
What's one piece of advice you'd pass along to veterinarians who are just getting started in their careers?
To my newly graduated colleagues, trust yourselves. You've got the education and knowledge down! When choosing a place to practice, look for people who will give you the guidance you need to build your confidence and skills.
How do you see The Manhattan Beach Clinic evolving in the years to come?
I know that this clinic will continue to raise the bar of Modern Animal's medical quality! The South Bay is such a community-minded area and I hope to see us become more involved in community events in the near future.
What's your favorite thing to do on your days off in Manhattan Beach?
My favorite hobbies are walking along the greenbelt with my pup (a Cavalier King Charles Spaniel named Rose), and enjoying peaceful beach days with my family.
Favorite coffee or lunch spot in the South Bay?
I love grabbing a sandwich and locally made chocolates at Cultured Slice in Hermosa, then heading to the beach. My favorite "treat yourself" combo is pairing a chocolate donut from Sidecar and a flat white from Two Guns for a truly transcendent experience.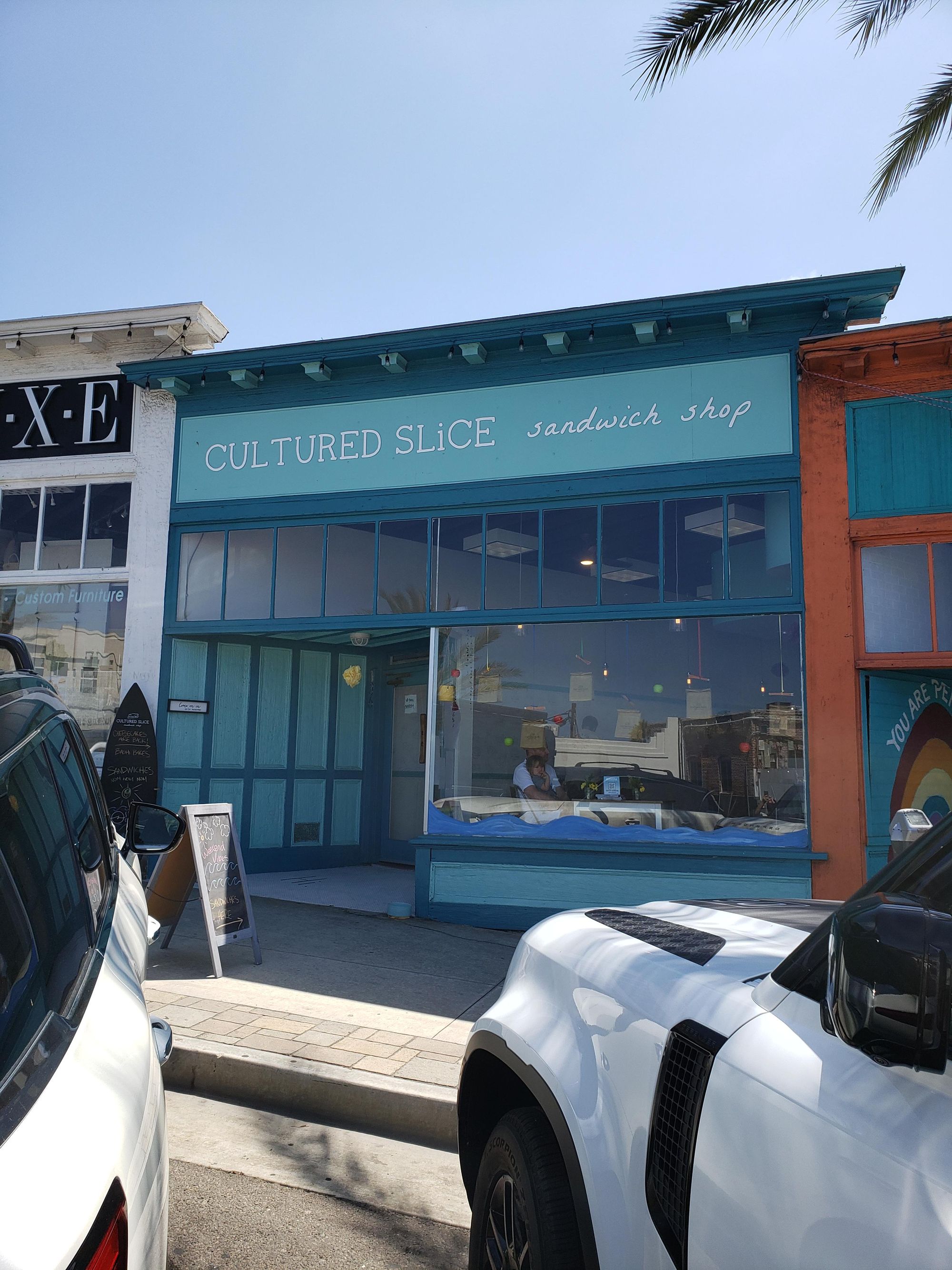 Book a Visit to the Manhattan Beach Clinic
Dr. Storm and her team are now accepting new members to Modern Animal's Manhattan Beach Clinic. We encourage you to stop by 1108 N Sepulveda Blvd to see the clinic for yourself. Your pet will get treated to a tasty snack or two, and you just might leave with a newfound appreciation for veterinary visits. To schedule your pet's first appointment, please click here.
‌‌‌‌