Let's Move On From Non-Competes in This Profession, A Note From Steven Eidelman
At Modern Animal, we're joining the movement to ban non-competes, for good.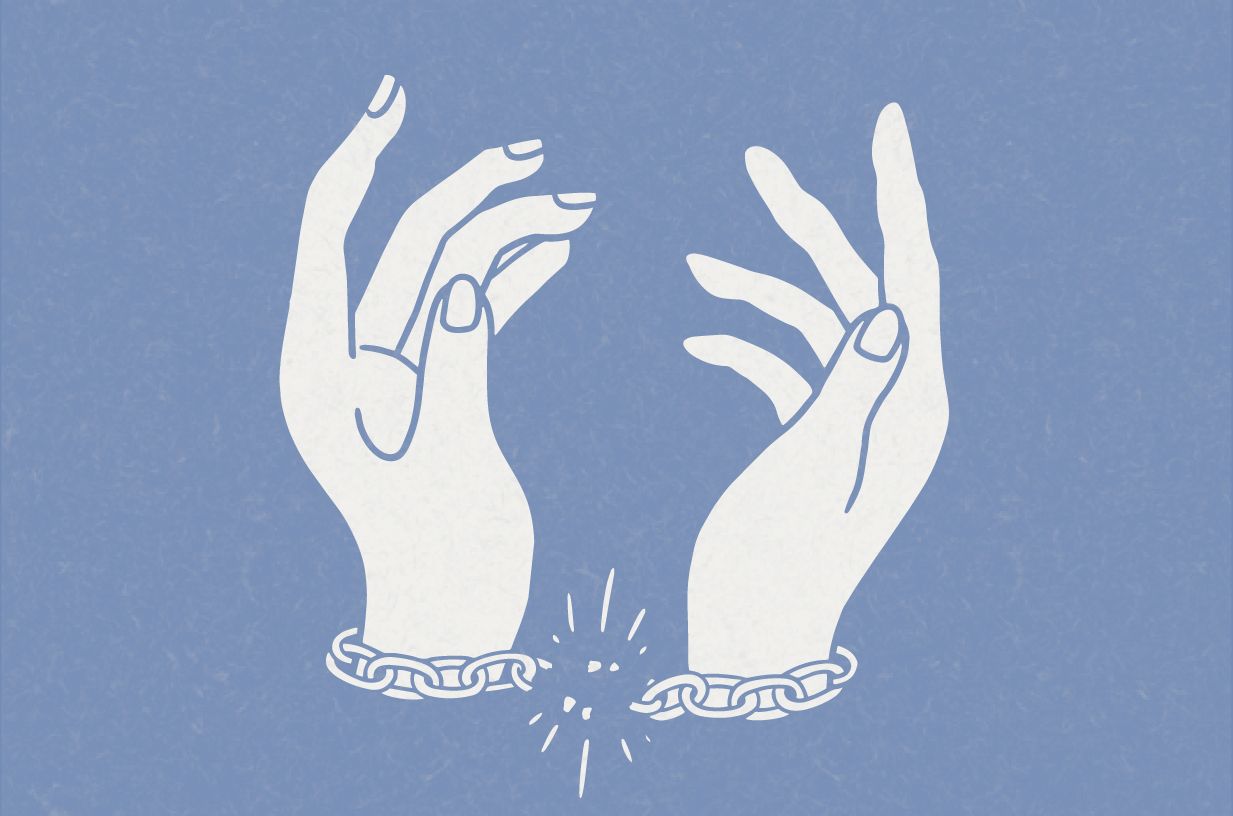 Across the nation, veterinarians have long been bound by non-compete agreements—something that has become a fact of life for many people in veterinary medicine that has limited their job mobility and bargaining power, and ultimately led some to leave the profession entirely. These agreements, which prevent veterinarians from taking a new job within a certain period of time and geographic radius of their existing practice, have been widely used by practice ownership to retain talent and keep employees from taking new jobs relatively close by, under the assumption that they might try to entice their previous clientele to switch practices.
Given that Modern Animal is based in California, where non-competes have been illegal since 1874, we so-far haven't had to be so vocal on this issue. Now that we are expanding into Texas (where non-competes still exist), it's time we make our position on non-competes crystal clear:
We're on board with abolishing non-competes and have not, and never will, use them.
We believe that veterinary professionals deserve to work in a retaliation-free, supportive, and sustainable environment.
We call on all veterinary companies to join us in banning non-competes to create a more fair, equitable landscape for veterinary professionals.
Here's more on that.👇
Non-competes should be abolished. Here's why.
As I write this, more than 30 million workers–at least 18% of the U.S. workforce–are required to sign non-competes. Despite the growing opposition towards them, non-competes have remained especially prevalent in most veterinary practices, large and small, privately and corporately owned, with a competitive labor market driving their use.
At Modern Animal, we are opposed to non-competes because they over-burden veterinary professionals and have long-term implications for the sustainability of their career. Restricting access to new job opportunities only compounds the challenges they're facing on the job:
Non-compete agreements aren't "reasonable," given that the average non-compete agreement stipulates that the signee can't compete within a 5 to 10-mile radius of a clinic for up to 5 years. In dense cities, such as Seattle and New York City, a 5 to 10-mile radius can create a difficult (and potentially undoable) commute.
Non-competes can be used as a condition of employment, with employees being forced to sign or risk losing their job offer. Many veterinary professionals are not aware of the restrictive nature of the agreements they are signing, let alone the potential consequences of violating them. If the veterinary professional chooses to leave their job, they may also be subject to legal action if they violate the non-compete by taking a job within the non-compete area. While they can't be prevented from getting a job, they can be sued.
Non-competes reduce veterinary professionals' bargaining power, as they don't have the ability to look for new job opportunities in the area, which can potentially lead to lower wages and benefits over time.
Given the massive shortage of veterinary talent that this country faces, we need to work hard to preserve the integrity of this profession. The answer to retaining talent shouldn't be found in contracts, it should come down to creating environments that are made for human beings.
Building supportive environments is the key to retention
Veterinary professionals deserve to practice in an environment free from retaliation and fear, and in a place where they feel truly listened to and supported. This isn't possible when relying on non-competes to retain talent. Our philosophy around retention at Modern Animal is simple: if we build a place where veterinary professionals are prioritized, job fulfillment and job retention will follow.
Given this philosophy, once a quarter, I tour all of our clinics to have candid, round-table conversations with clinic staff on what is working and what isn't. We solicit feedback on the challenges our staff are facing and how we can improve their experience working at Modern Animal. The goal is to get ahead of the problems that arise in order to keep our team fulfilled for the long-term. I want our team to feel like they have a voice, and more importantly, that their feedback is worth something.
We also give our veterinarians equity in our company, so they have a stake in what we're building. As Modern Animal grows, the value of their equity also increases, giving our veterinarians the potential for a significant financial payout in the future. But it's not just about the money. This structure also aligns the interests of Modern Animal and its veterinarians, making our team more likely to make decisions that are in the best interest of the company.
Finally, and perhaps most fundamentally, we realize that our team feeling fulfilled by their work is the key to forging long-term employment relationships. We want our team to feel empowered to do what they're meant to do, so we continuously are fine-tuning our clinic operations to better support their ability to sustainably practice medicine without it being at the expense of their quality of life. We rigorously train and upskill our support teams, leverage our virtual team of doctors and technicians to continue care when their in-clinic counterparts are away, and have even designed our hospitals, in large part, to mitigate distractions and be productive spaces.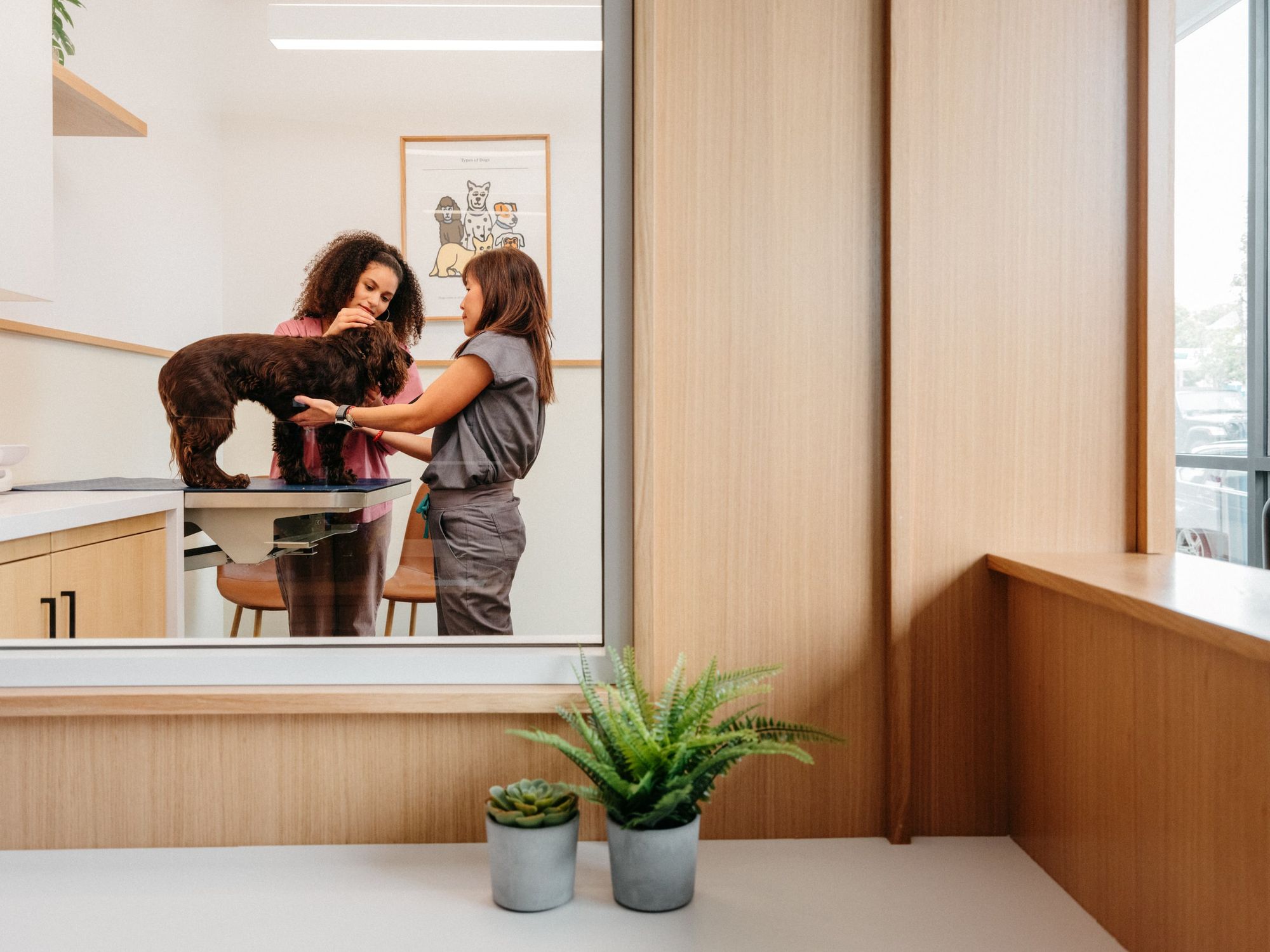 The push for a more equitable landscape
This profession should be focused on supporting the people trying to provide the best possible care to animals, not antagonizing them through the use of predatory contracts. Luckily, we aren't alone in this opinion, and this year may be a pivotal one for non-competes, given:
At the federal-level, there is a sustained effort to ban non-competes nationwide. In 2023, the FTC proposed a rule that would make it illegal for employers to use non-compete clauses on their workers. If passed, this rule would open up new job opportunities for approximately 30 million Americans and increase wages by $300 billion annually. President Biden praised the FTC's law in his 2023 State of the Union Address, saying "We're banning those agreements so companies have to compete for workers and pay them what they're worth."
At the state-level, California, North Dakota, Oklahoma, and Washington D.C have already banned non-competes altogether for employees, recognizing these restrictive contracts make it difficult for employees to pursue their own livelihood. In addition, Colorado, Illinois, Maine, Maryland, New Hampshire, Oregon, Rhode Island, Virginia and Washington have passed restrictions on non-compete agreements, and only allow them for workers who earn above a specified limit.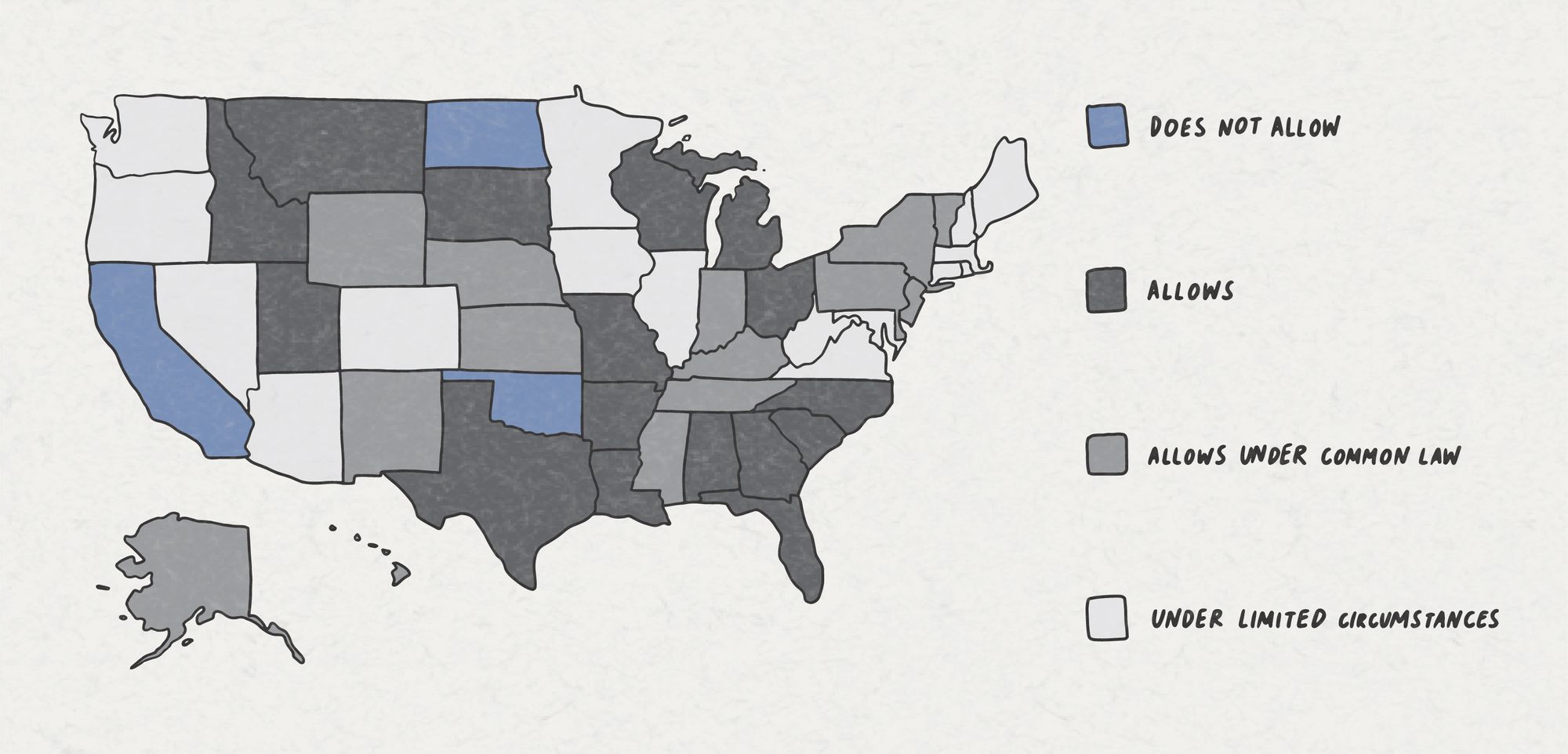 We call on other veterinary companies to join us
Our goal is to build a business that will stand the test of time, where medicine and operations are in balance, and a great working environment is the standard, not the exception. That being said, we are just one company trying to do things the right way. It is imperative that other veterinary employers support a ban on non-competes, and put in the work to build sustainable environments that veterinary professionals actually want to work in.
 
Relying on litigation tactics to retain talent is unethical, and frankly, damaging the sustainability of the very profession they're operating in. Veterinarians should have the ability to change jobs if it leads to happiness and fulfillment elsewhere–it's what's best for veterinary professionals and for the future of the profession. Let's make it happen.
Warmly,
Steven Eidelman
Additional Reading: